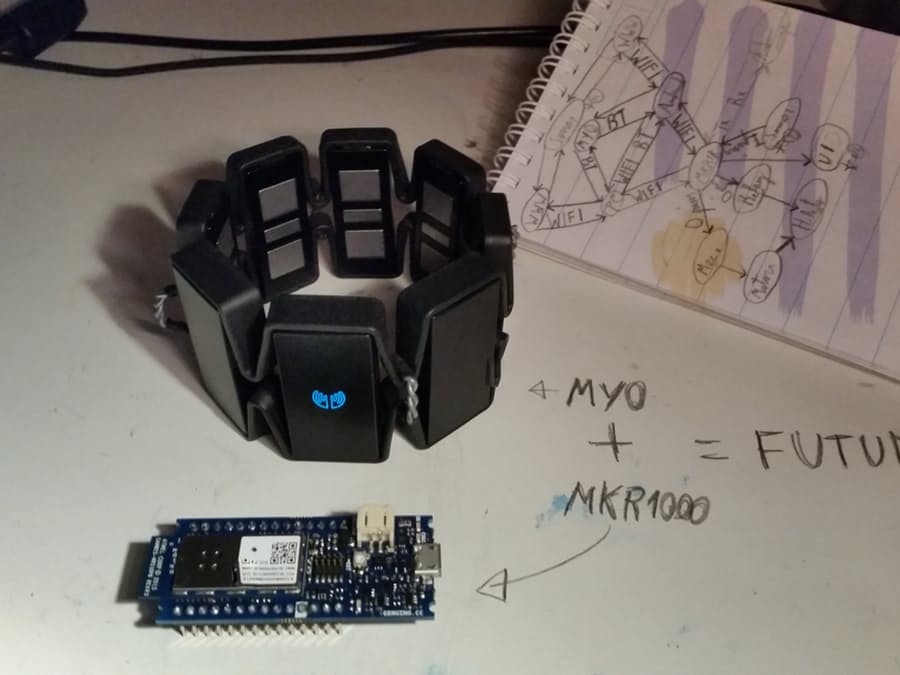 It is already possible to easily control devices in your house using an app on your phone, but what if you could turn on the lights or open the blinds with a simple movement of your hands? This is exactly what Joaquim has done using an MYO gesture control armband.
Joaquim has explained his project in great detail, but the results certainly have to been seen to be believed. To find out more check out the following link.
Fundamental to almost all home automation project is the ability to connect devices to Wifi. If you are wondering how to connect your Arduino to Wifi, why not checkout the Freetronics ESP-01 WiFi Module shield for Arduino. The shield has a socket that's perfect for the ESP-01 module (a very common and cheap wifi module), and addresses all the needs of the ESP8266 including supplying the correct power and connections to your Arduino. Don't fiddle with jumper wires or sub-standard power supplies – order your Freetronics ESP-01 WiFi Module Shield today! They're in stock right now for only $14.
Want to keep in the loop about the latest in home automation? Subscribing to SuperHouse Automation on YouTube is the best place to start!

Inspired to start work on this project? Are you working on a project you would like us to feature in this blog? The team at SuperHouse Automation would love to know! Tell us about it in the comments section below or on Facebook and Twitter.