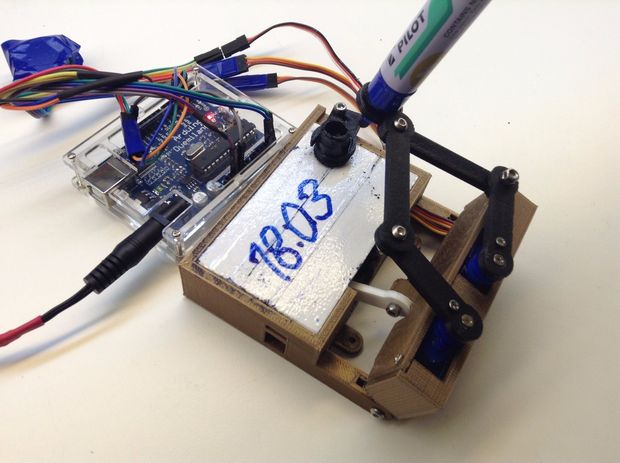 Looking for a unique project to develop your skills? Sick of telling the time on boring analog or digital clocks? With this awesome project from Kjetil Egeland you can build your own "plot clock".
This clock uses servos to draw the time on a white board, rubs the time out, and then redraws the time. All of this is controlled using an Arduino Uno and a real time clock module to keep the clock in time!  This project is sure to be a hit with your friends and make a great ornament around your home. You can checkout the "plot clock" in action below or find out more at the following link.
If you are looking for an Arduino board to provide the brains for your plot clock, the SuperHouse team recommends the Freetronics "Eleven" Arduino Compatible Board, click on the link to find out more.
Want to keep in the loop about the latest in home automation? Subscribing to SuperHouse Automation on YouTube is the best place to start!
Working on your own home automation projects? The team at SuperHouse Automation would love to know! Tell us about it in the comments section below or on Facebook and Twitter.