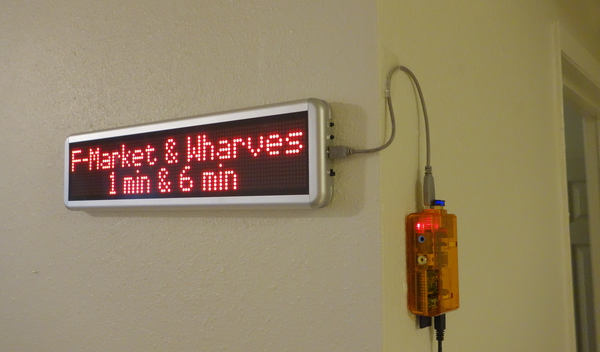 Are you someone who is always running late? Are you frustrated when you miss a train or bus and are left waiting outside for the 20 minutes before the next service? With this cool project you can use a DMD (dot matrix display) to display the upcoming times for public transport services you regularly use. You can put this display up on your wall at home and, (assuming public transport is GPS tracked in your city) automatically display the upcoming train or bus time predictions. This is sure to give you the motivation you need to make sure you are ready on time! You could even use this project to display upcoming weather forecasts so that you can make sure to dress appropriately for your trip. This project runs of a Raspberry Pi but could easily be adapted to fun off an Arduino if you prefer. To find out more about this awesome project check out the following link!
If you are looking for an LED dot matrix display to use in this project the team at SuperHouse Automation recommends the Freetronics range of Dot Matrix Displays.
Want to keep in the loop about the latest in home automation? Subscribing to SuperHouse Automation on YouTube is the best place to start!
Are you are thinking about making your own thermal imaging camera? Have a project you would like us to feature in this blog? The team at SuperHouse Automation would love to know! Tell us about it in the comments section below or on Facebook and Twitter.