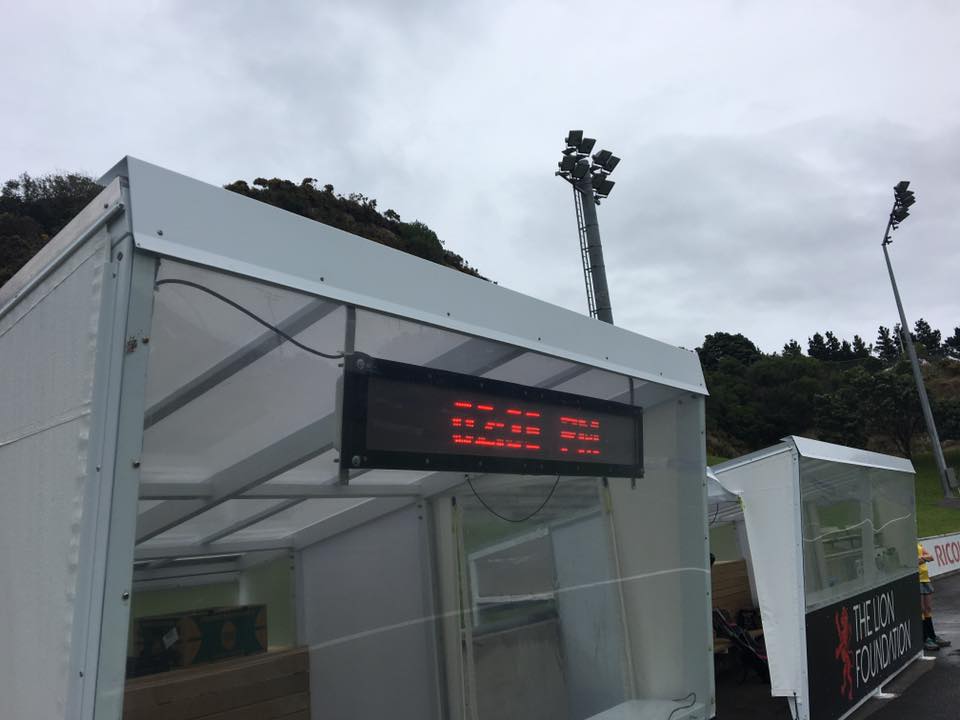 At SuperHouse Automation we love it when our fans share their own projects with us. Ben Lennard from Lennard Electronics recently got in touch and shared his great project. Using four Freetronics dot matrix displays, Ben has built a sin bin management display for the National Hockey Stadium in Wellington. Whilst the system is used to display the time and various advertisements, the primary use is to keep track of how long different players have been in the sin bin.
Ben's project uses four DMD's which are chained together and controlled by an Arduino Uno. The Uno receives commands from a Raspberry Pi powered touchscreen controller box, via a Bluetooth link. The outdoor display is housed in a custom built fiber glass case, which has special vents built into it to allow air to flow in and out whilst still keeping dust and water out. Thanks Ben for sharing!
Want to keep in the loop about the latest in home automation? Subscribing to SuperHouse Automation on YouTube is the best place to start!
Inspired to start work on this project? Are you working on a project you would like us to feature in this blog? The team at SuperHouse Automation would love to know! Tell us about it in the comments section below or on Facebook and Twitter.