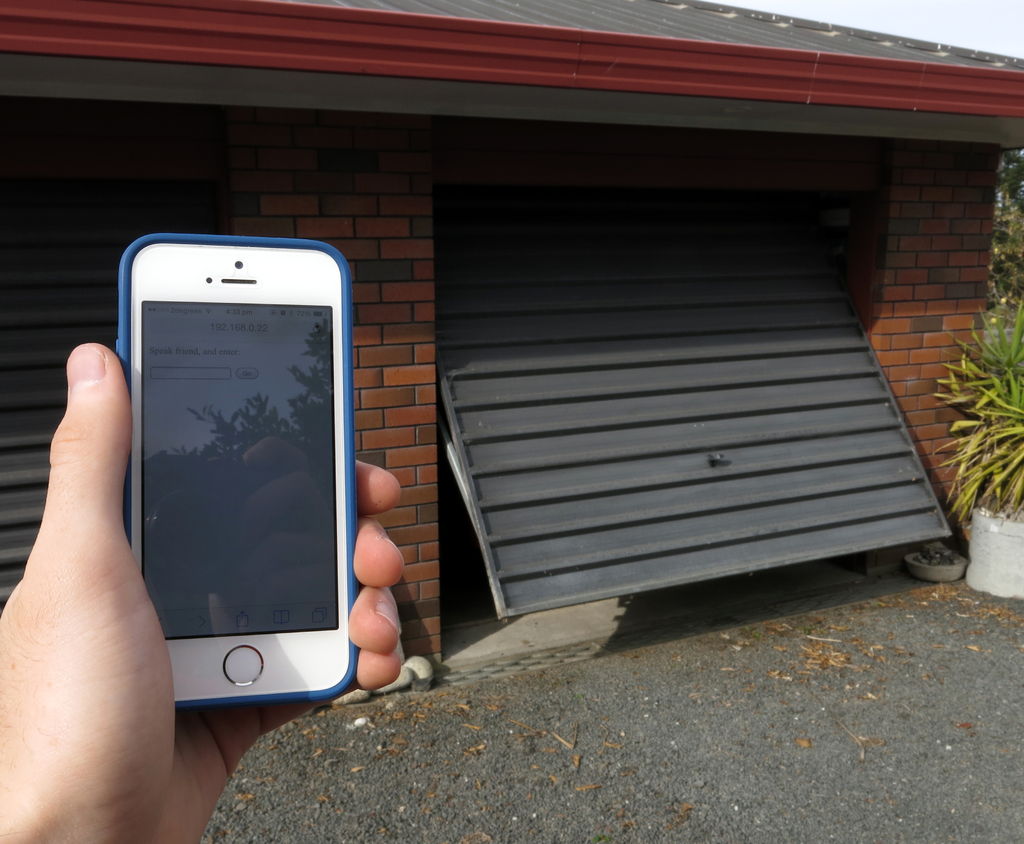 For those who are chronically forgetful or who often find themselves locked out of home, Instructables member MegunoLink has developed a system that allows you to open your garage using only your smartphone, granting quick and easy entry even without your keys.
The project uses a Freetronics EtherTen (recommended by SuperHouse Automation) to host a web page which can be accessed from any device on your local network. When you enter the password on the website, the Arduino switches a relay that triggers the opening of the garage door. The project should work on most motorised garage doors and only requires basic soldering to assemble. All of the parts are readily available, and completing this project will introduce you to the basics of controlling anything and everything over the internet.
Once you have obtained the parts required, you could easily add internet connectivity to your garage door in a few days – visit the Instructables page to get started.
Always wanted to create your own home automation system? Subscribing to SuperHouse Automation on YouTube is the best place to start! If you have a home automation project you would like SuperHouse to write about let us know in the comments section below or on Facebook and Twitter.